600 attendees from 40 countries are currently attending the 2015 Microsoft Global Forum in Dubai. From Twitter I gleaned the following photos. We have a number of South African teachers representing our country. Four of them are #MIEExpert15 teachers namely Kathryn Riva, Karen Stadler, Lyneth Crighton and Phuti Ragophala. Here the four of them can be seen standing…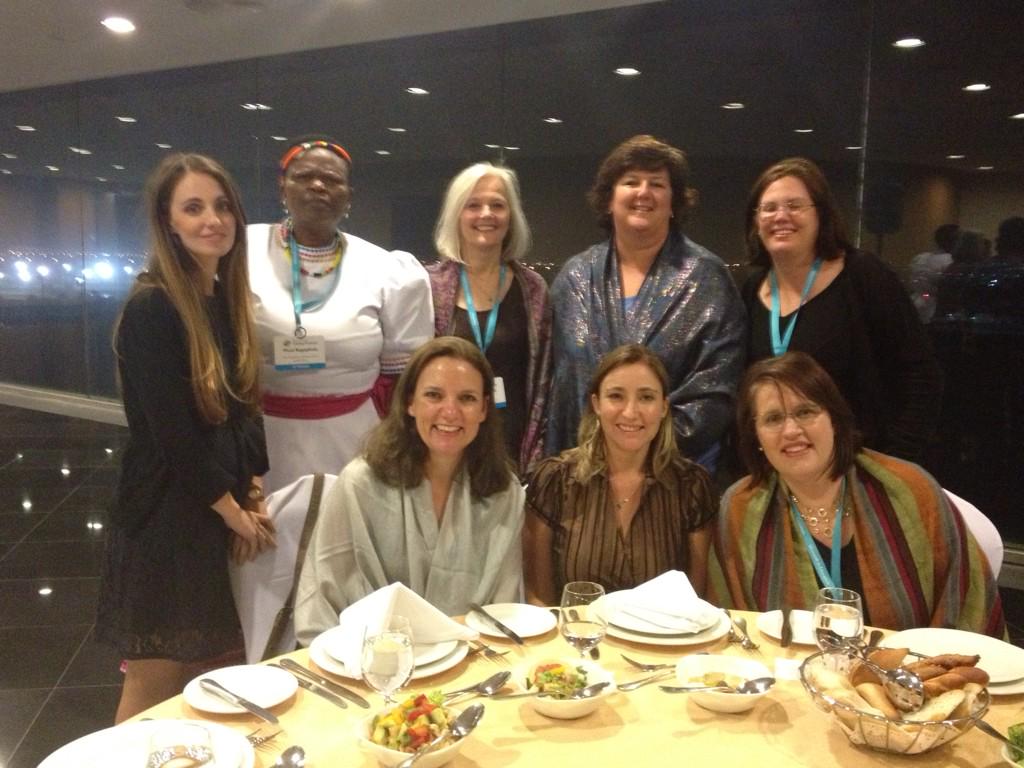 Some of our SA teachers are highlighting their projects
Megan Rademeyer and Lyneth Crighton presented at the Global Summit. Karen Stadler's Save our Rhino project has impacted the world and I discovered a few pictures about her delivering her presentation on Twitter.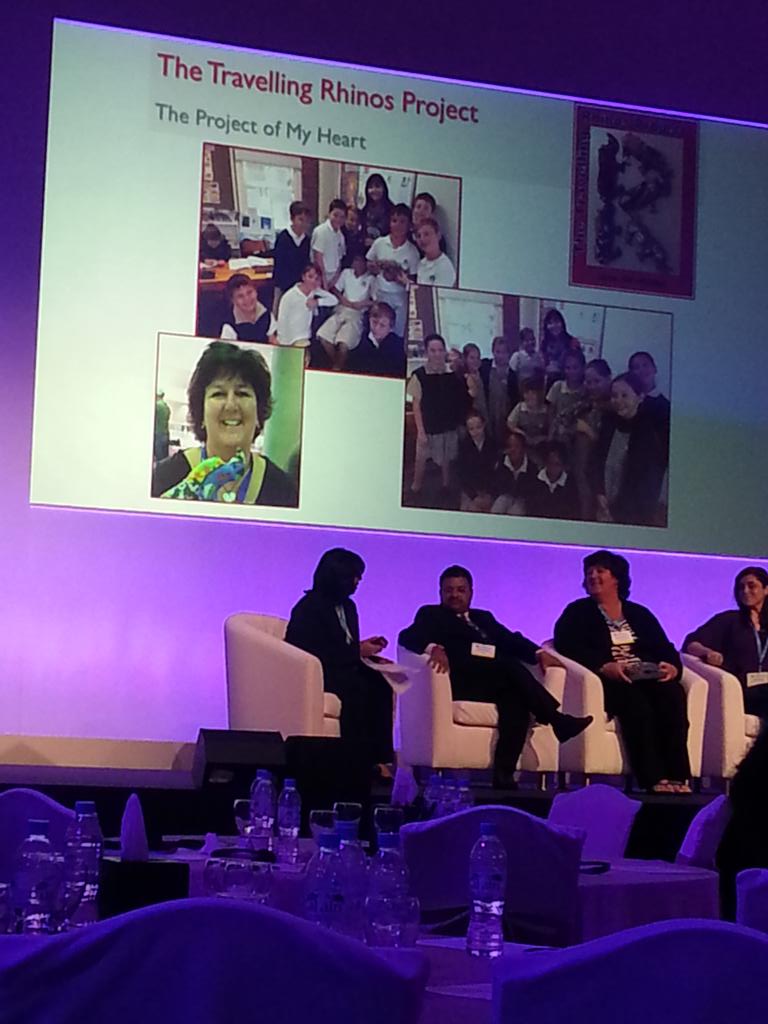 "The trick to get staff buy-in for project-based learning is finding a cause other teachers will also believe in," says Karen Stadler about her Save the Rhino project. @ICT_Integrator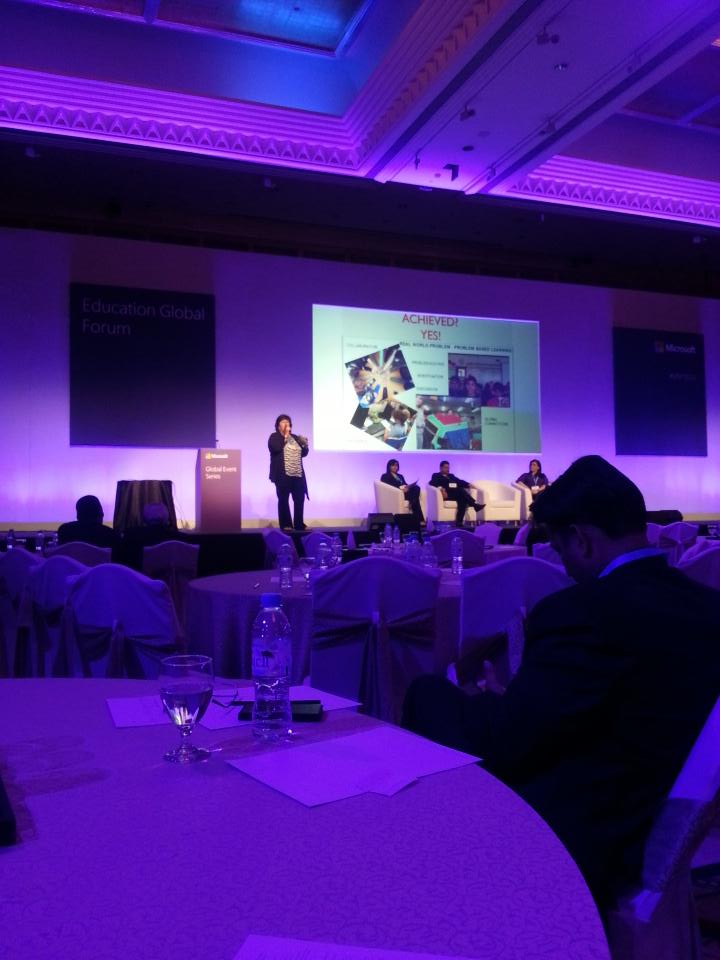 'Kathryn Gomes Riva @kathriva says, "This project lead to deep learning and amazing connections."


LynethCrighton @LynethCrighton says, "@ICT_Integrator presenting at #msftedu – so proud of all she has achieved with her travelling rhino project.
School visits while in Dubai
Phuti Ragophala @PhutiRagophala · said yesterday, "Tomorrow we have time to visit some of the schools here In Dubai and see how United Arabic Emirates runs their education system: school management, classroom teaching, discipline, approaches in teaching and learning etc!
I hope to learn much from this outing!"
Today Microsoft delegates are visiting schools to see the implementation of the Smart Learning Program. Here is a photo of one such visit.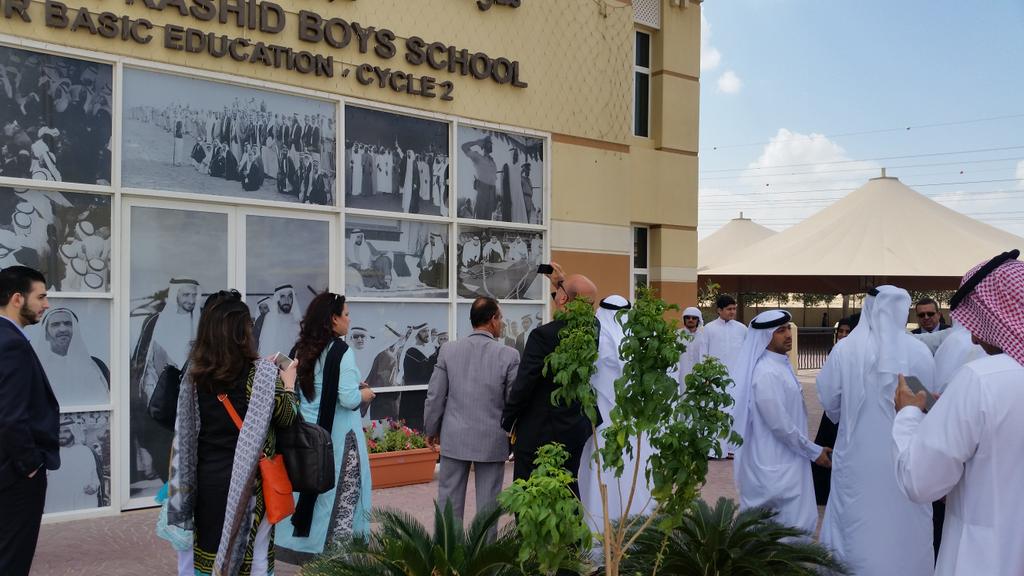 Interesting sites being shared on Twitter
Loads of interesting sites are being tweeted from this #MSFTEDU hashtag. It is worth opening up these sites. :
#MSFTEDU hashtag – follow along in Twitter
Log in to the #MSFTEWDU hashtag and follow along. There is a load to learn!